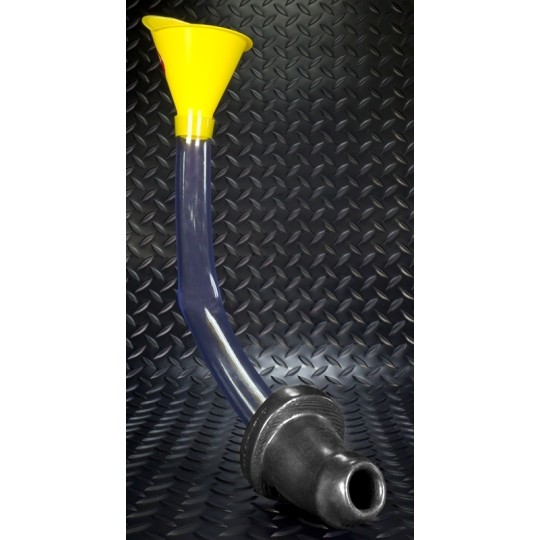  
FILLER FUNNEL PLUG
Anal plug with piss funnel for pissing games.
Firm but flexible silicone anal plug with a flared end that helps lock the anus securely. The funnel is used to pour piss or other liquids. It has a clear vinyl tube for the user to watch the liquid flow out and fill their partner's ass.
Dimensions:
Total length: approx 68.6 cm / 27"
Insertable plug circumference: 5.7 cm / 2.5"
Total plug length: 7.6 cm / 3"
Funnel diameter: 10.2 cm x 8.9 cm / 4" x 3.5"
Circumference (tube): 10.2 cm / 4"
Weight: 226 g. / 8 oz.
A sextoys designed by Oxballs in the USA.