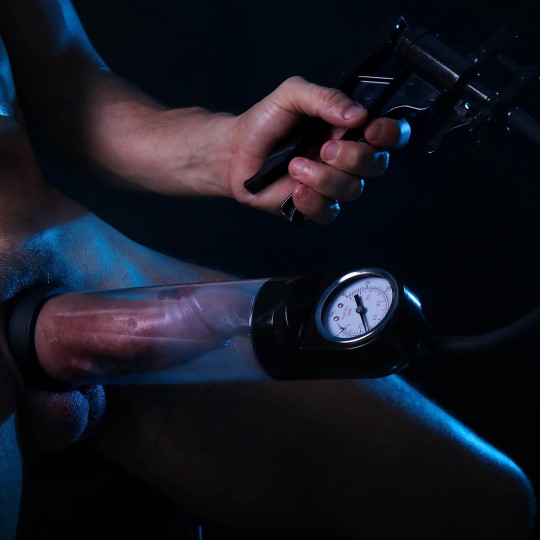  
Elite Pump With Advanced PSI Gauge - Transparent
With a total cylinder length of 20cm (7.9") and an inner diameter of 6cm (2.35"), this high-quality penis pump offers you many possibilities to increase the length and width of your penis. The total length of the hose is 25cm (10") and the insert sleeve is smooth Silicone. Comes complete with plastic handle pump, cylinder with gauge and quick release valve for your convenience !
WARNING: Read the instruction manual carefully before using a vacuum pump or cock ring. If you feel any pain or discomfort, stop using these accessories immediately.
Information and dimensions:
Dimensions: 20.5 x 7 x 7cm
Weight: 387.0g.
Diameter: 6cm
Inner Diameter: 6.1cm
Materials: PVC & Silicone. Without Phthalates