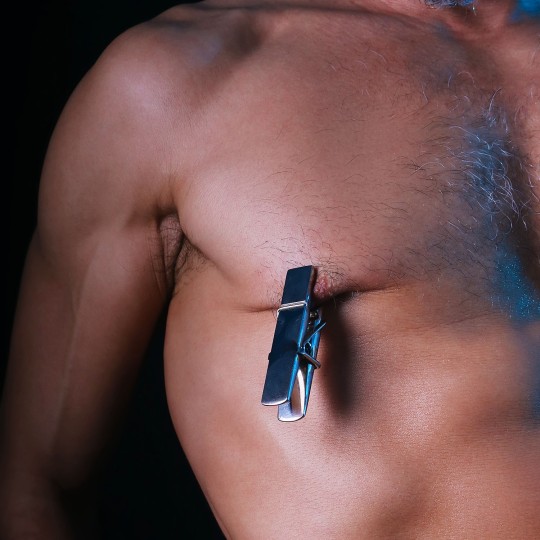  
Stainless Steel Nipples Clamps Like Clothespin
Imagine the tight pinch of a clothespin combined with the heavy weight of metal! 
These nipple clamps bring a fresh new element to a classic BDSM instrument. 
Made of stainless steel, they will close securely on your tender nipple and then yank down with their sheer mass!
Enjoy the ease of use, with even greater suffering for you or your pain slut! 
These clamps will leave a lasting impression in your mind, as well as on your flesh! 
Measurements: 83 mm = 3.25 inches in length, opens up to 13 mm = half an inch.

Material: Stainless steel.