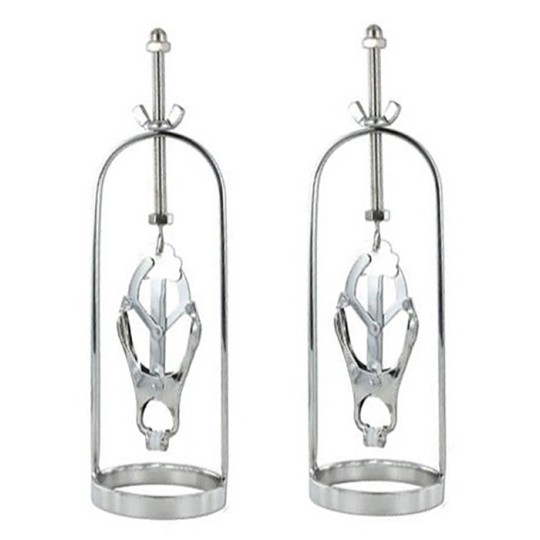  
Stainless Steel Nipple Tugger Set Tuggers
The nipples can be stretched more than 7 cm with TUGGER SET. 
From gentle to rough, TUGGER SET provides stimulation, during solo play or with a partner, targeting the sensitive nipples. 

Equipped with a removable, heavy metal clip (Clover Clamp) with a sure-grip plastic coating on the clamping surface. As a result, the clamp can be used individually without the "frame", to attach weights for example. 

When the cock is not erect, TUGGER SET is naturally also well suited for heavy CBT-applications (foreskin clamp and penis stretching). 
High: 18cm
Diameter: 5,5cm
Clover clamps: 9cm
Gradually stretches nipples
Stainless steel frame
Clover clamps
Grip increases as the clamp is pulled upward
Includes (2) nipple devices