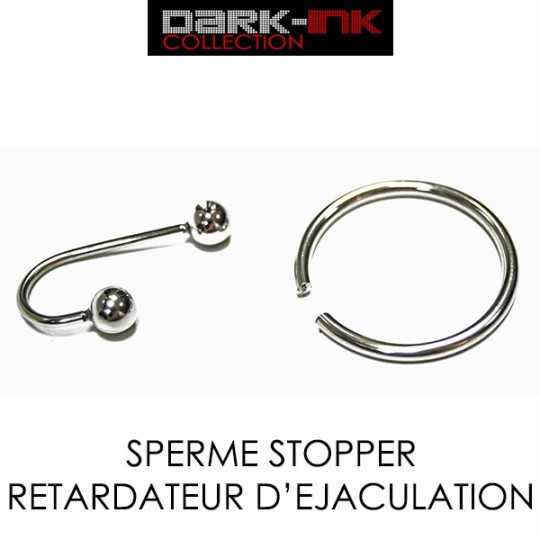  
Headring Sperm Stopper
HEADRING SPERM STOPER
Genital bondage can be greatly enhanced with our Sperm Stopper Glans Ring. This patented beauty has a small hinged hook (with an 3 mm steel ball at the tip) attached to the 25/30/35mm diameter glans ring. It is worn tightly around the head of the penis, and the sphere is inserted into the urethra. The Sperm Stopper gives the cock a hard firm head, just like during an orgasm...and enjoy strong and powerful ejaculations.
Material: Medical Grade Stainless Steel.
Suitable for both natural and circumcised cocks.
3 sizes :
25x3mm

30x3mm

32.5x3mm