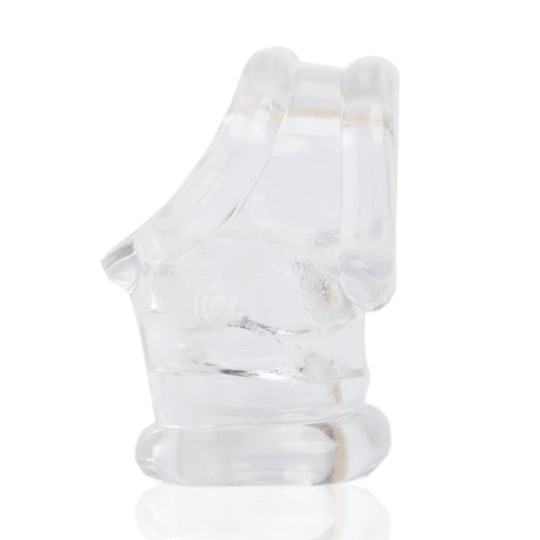  
COCKSLING POWERSLING Clear
The POWERSLING Oxballs Transparent Cocksling is made from FLEX TPR™. It's both a cockring and a ballstretcher. It is rubbery and firm enough to stretch down your balls. This cock-sling also plays its role of cockring perfectly putting particularly forward your penis.
Materials:
FLEXtpr ™ nontoxic and phthalate free.
Dimensions (approximate):
Width: from 3.81 to 5.72 cm (1.5 - 2.25")
Height: 6.99 cm (2.75")
Circumference of the main hole: 10.16 cm (4")
Circumference of the stem hole: 9.53 cm (3.75")
Circumference of the hole: 7.62 cm (3")
Weight: 1.7 oz
Tips: Use a water-based or silicone-based lubricant.
Care: Wash after use in warm, soapy water, allow to air dry. Range Cocksling separately: we recommend breathable fabric pockets or cotton socks.
Original copyright of OXBALLS® design