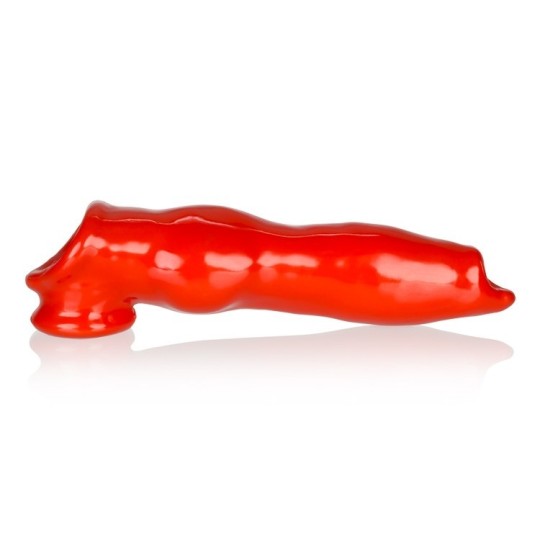  
FIDO Cocksheath Red
OXBALLS WATERSPORT is the first URO sports gag with strap designed to fit snugly to reduce leakage. The mouth tube is part of the urinal with no seams or gaps and the strap tabs are designed to fit flush with the face.
The urinal is deep and wide with a channel that runs directly into the mouthpiece. This gag can handle any amount of flow. The adjustable neoprene straps will fit any head. They are crossed in "X" and a removable top strap for a tighter and more secure fit.
Original design copyright OXBALLS®
Strong, non-toxic, phthalate-free Flex-TPR ™.
Dimension:
Height: 7.62cm / 3 "
Width: 9.53cm / 3.75 "
Depth: 4.45cm / 1.75 "
Tube length: 3.18cm / 1.25 "
Weight: 425 g. / 15 oz.
Care: Wash after use in hot soapy water, air dry. Store separately from other sex toys: we recommend breathable fabric pouches or cotton socks.