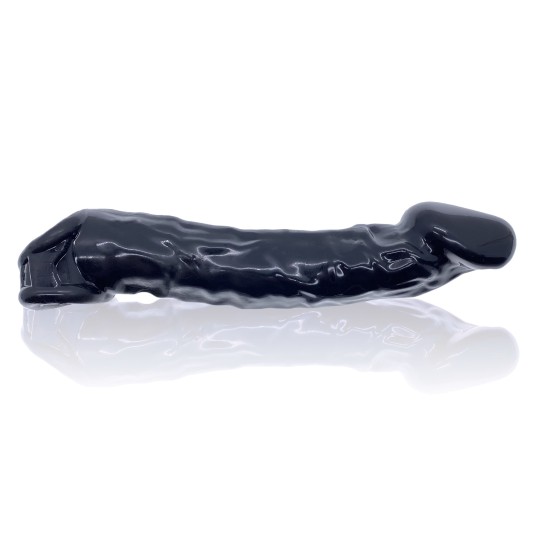  
MUSCLE RIPPED Cocksheat Black
OXBALLS | Cock Extenders
MUSCLE RIPPED is a thinner penis sheath than other Oxballs cocksheat. MUSCLE RIPPED is designed to add a little more girth and length… not too big, not too small.
Made of FLEXtpr ™ rubber to stretch and adapt to all penis shapes. You can even adjust the size inside with the "ADJUST fit" insert to fit your cock perfectly.
A COCKSLING is integrated into the base of the MUSCLE RIPPED in order to always keep this sex toy perfectly in place even during intense sex.
DIMENSIONS:
Length: 23.5cm (9.25 ")
Width: 3.81 cm - 4.45 cm (1.5 "- 1.75")
Depth: 2.54 cm (1 ")
Interior depth: 12.7 cm (5 ")
Circumference opening for the balls: 7.98 cm (3.14 ")
Smallest circumference: 12.07cm (4.75 ")
Usable circumference: 12.07cm - 12.7cm (4.75 "- 5")
Weight: 145.15 g. (5.12 oz.)