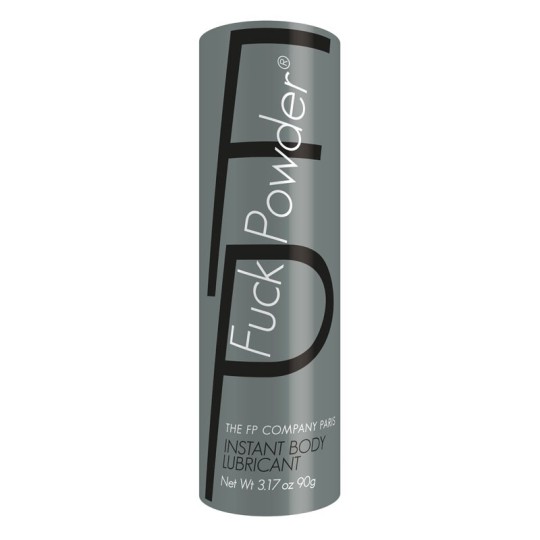  
FuckPowder 90g
100 % natural, FuckPowder is a lubricant so natural and so pure that you can lick and eat it!

Use it generously to fuck, fist, rim, rub, massage, wank, with your toys, great for electro-stimulation
No strings, no stains, harmless for your environment, tasteless, FuckPowder is the ultimate and most slippery sexual experience ever.

For Intimate Use - -Condom compatible
Ingredients : Natural Xantham gum - Weight: 90g - No Preservative, store it in your fridge not more than 48 hours
1- Using cap provided, measure just 7g of FuckPowder

2- Poor 500ml of warm water in a container / blender, add these 5g. Shake thoroughly / blend until a smooth gel forms.

3- Let the mixture settle for 7-10 minutes and shake again before use.

4-Play  with thickness or concentration by reducing or adding  the amount of powder when mixing. The gel regenerate itself by adding water. If gel is kept refrigerated in a cool storage at 6°, it can be used up to 2/3 days after preparation.