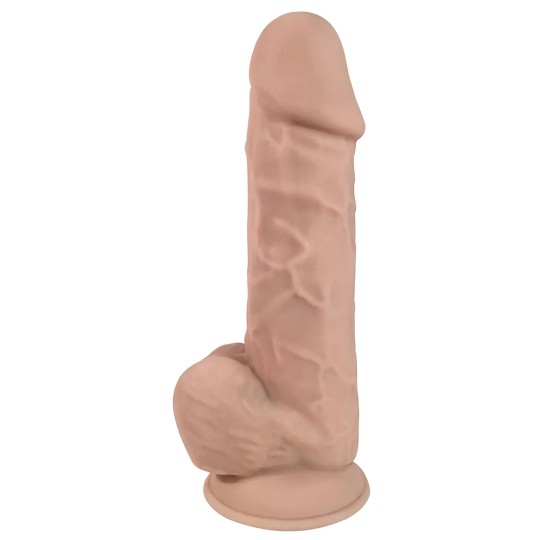  
FLESHSTIXXX 8" SILICONE DONG WITH BALLS
Realistic 100% silicone dildo with Silexpan core
A realistic and flexible cock with a very large glans and visible veins. This sex toy has a robust mounting cup for a perfect fit during intensive use.

PRODUCT INFO
Materials: 100% silicone with Silexpan core
Width: 4.45 cm
Height: 20.32 cm
Care: Clean with warm water and soap.
Use only with water-based lubricants.