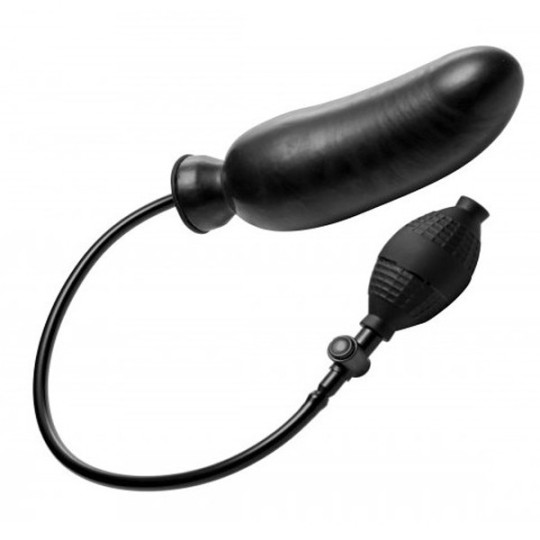  
INFLATABLE DILDO RENEGADE
XR BRANDS | Inflatable Butt Plug
The Renegade Inflatable Dildo is designed to fulfill your naughty desires.
With each squeeze of the integrated hand pump, the ridged shaft and bulb base inflate and increase in girth and stiffness for a full sensation. The tip is subtly curved for G or P spot stimulation.
The grenade style bulb allows you to easily control the size, to find the perfect fit to satisfy.
You can quickly deflate the dildo by pressing the quick release button at the top of the valve. The semi realistic inflatable is designed to deliver customized pleasure, whether anally or vaginally, large or small, solo or with a partner...it is your domain...

Measurements: 7.5 inches in total length; Uninflated: 6 inches insertable length, 1.5 inches in diameter; Inflated: 7.5 insertable length, 2.75 inches in diameter

Material: Latex, TPR

Color: Black

Note: Dildo has firm inner core