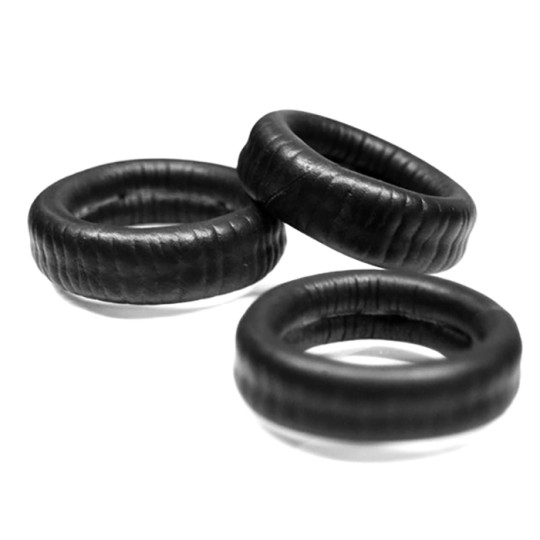  
Thick Neoprene Cockring By Sportfucker
Made from soft neoprene these cockrings feel fantastic.
Have you ever tried to glue neoprene ? It's a bloody nightmare to get it right.
But it takes quite a lot of time so that's why they're not cheap.  
You can't combine them with Crisco or other oils / fats, in the long run oils and grease will deteriorate the material. !
To feel tight we recommend you to roder one size smaller that your actual size :
and 50 mm if you are a lucky 55mm